5. Problems with a spinal cord and kidney diseases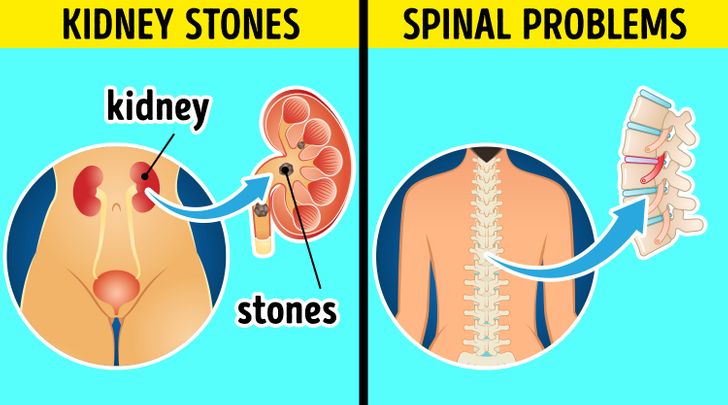 © depositphotos.com, © depositphotos.com
There can be several reasons for kidney diseases: infections, kidney stones, injury to the kidneys, and blood clots. All of these conditions can cause a lot of pain that you can confuse with problems in your lower back.
Common symptoms:
Diarrhea or constipation
Walking difficulties
Weakness
Pain in the back
6. Endometriosis and ovarian cysts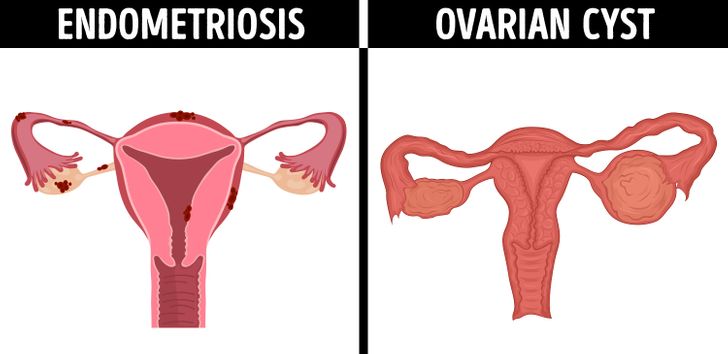 © depositphotos.com, © shutterstock.com
Endometriosis is a condition where the lining of the uterus, that is responsible for menstruation, is found outside the womb. It gives rise to ovarian cysts and causes pelvic pain.
Many women have ovarian cysts. The majority disappear without treatment, within a few months. But there are some pathological cysts that need special treatment.
Common symptoms:
Pelvic pain
Painful period
Excessive, unusual bleeding