3. Diabetes and stomach flu or eating disorders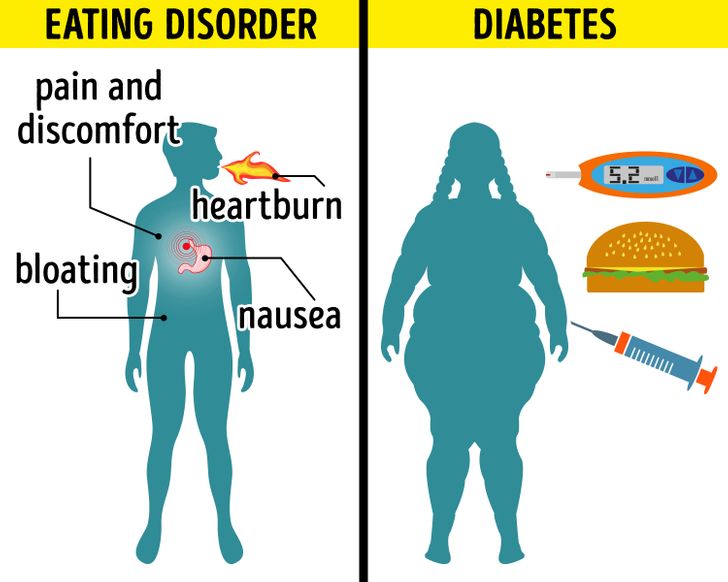 © depositphotos.com, © depositphotos.com
Diabetes is a dangerous disease that involves problems with the hormone insulin and numerous other symptoms that you can confuse with other disorders. It is crucial to not be late visiting a doctor and to not do any self-diagnosing. It may be confused with these diseases:
1. Stomach flu (virus): You can experience nausea, vomiting, diarrhea, chills, and other symptoms. You need to do blood tests to diagnose it.
2. Eating disorders: Because of extreme weight loss due to high blood sugar. Patients might be diagnosed with an eating disorder like anorexia or bulimia.
4. Peripheral artery disease and atherosclerosis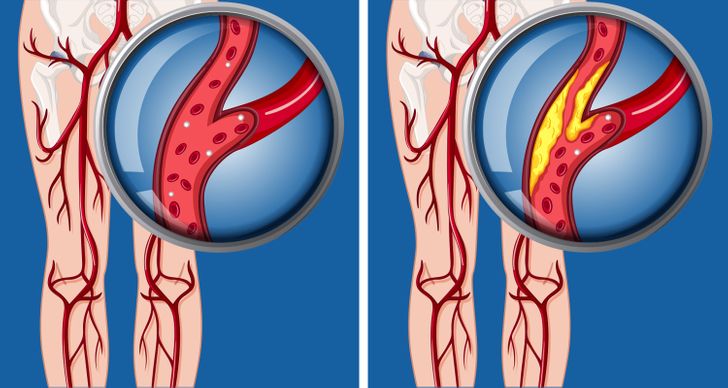 © shutterstock.com
Peripheral artery disease is a common problem when you don't receive enough blood flow to keep up with demand. Usually, it happens with legs.
Atherosclerosis is the narrowing of the arteries. It reduces blood flow and oxygen to an artery in your body including the heart, brain, legs, kidneys, and other vital organs.
Common symptoms:
Reduced blood flow
Weakness
Pain in legs
Thin, cold, and shiny skin