7. The boss drops their pen on the floor.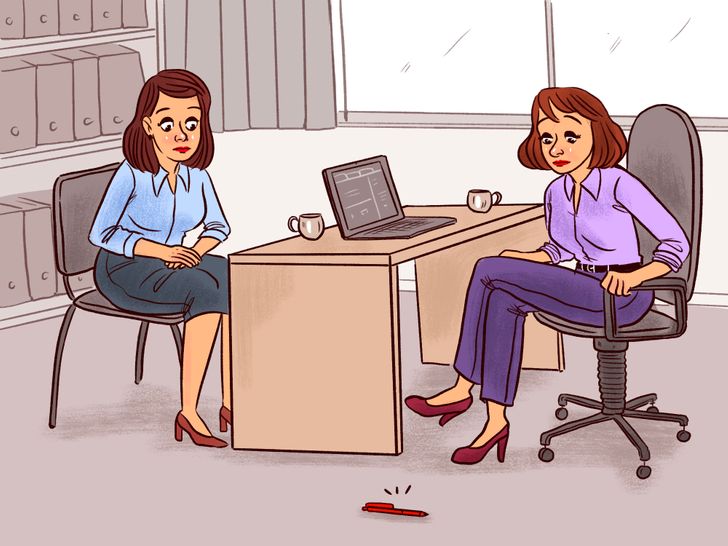 Another test that can help the employer to spot responsive and benevolent candidates is to drop a pen and watch the applicant's reaction. If the candidate instinctively bends down and picks the pen up, it's likely that they'll be hired for the job. If the applicant lets the interviewer do it, it's likely that they won't.
Have you ever encountered these tests at interviews? We would be glad to hear from you in the comments!