3. The interviewer suddenly starts to shout.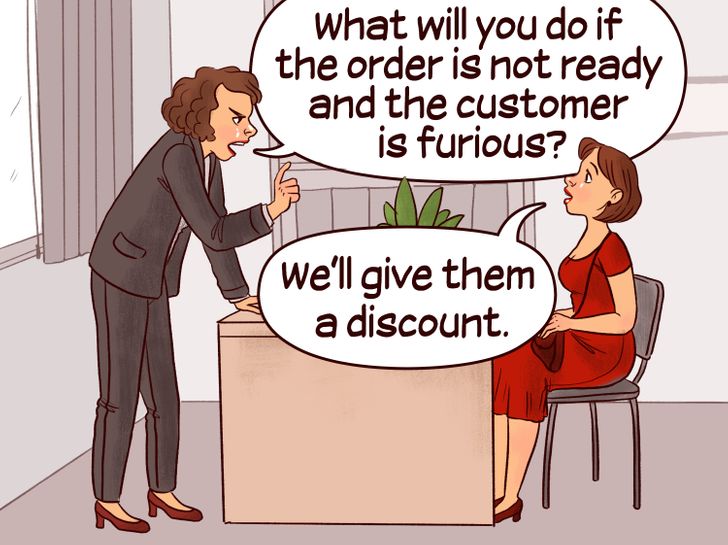 Raising their voice, screaming, and even using insulting words is another way to model a stressful situation and a chance to check the candidate's ability to resist stress. Experts advise you to remain calm and answer these questions as calmly as possible.
4. The interviewer makes a strange request and asks you to jump out the window.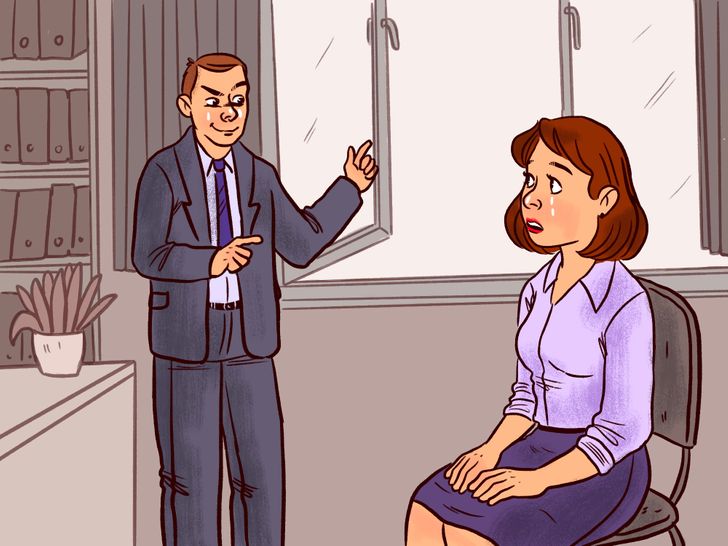 Another unpleasant surprise for a job seeker might be hiding behind an eccentric request — like to jump out of the window, for example. In this case, the employer wants to see the candidate's ability to use "out of the box" thinking.
You can use the following way out of this situation: get on the windowsill, but jump on the floor of the room where the interview is taking place. No one clarified where to land. Or you can shock the boss by asking the counter question with a win-win option: "How will the company benefit from my jump?"