4. The tip of your tie should reach your waist and cross it just a little.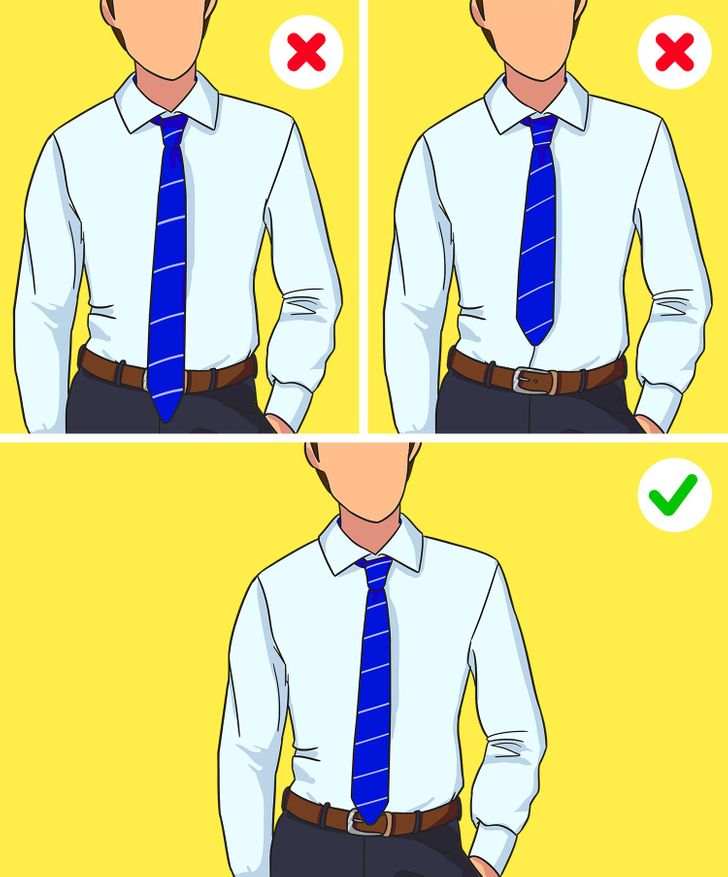 5. Opt for either a miniskirt or cleavage. Both at once look too vulgar.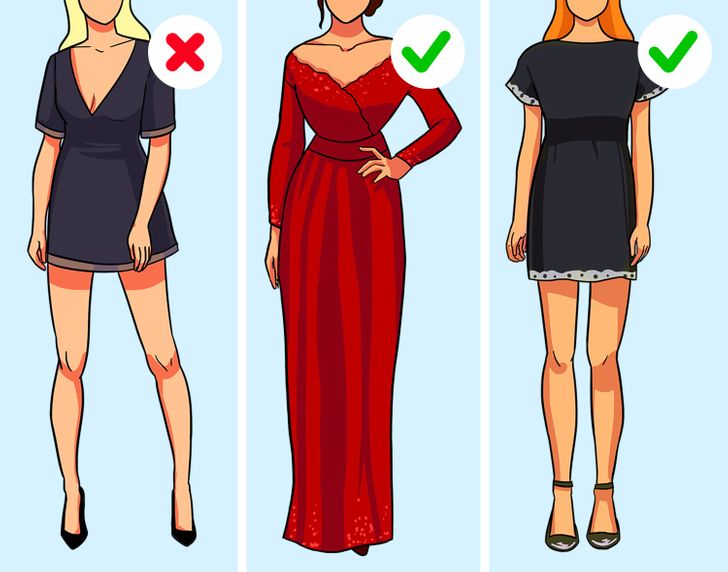 6. If you are wearing a shirt without a jacket, you don't need a tie.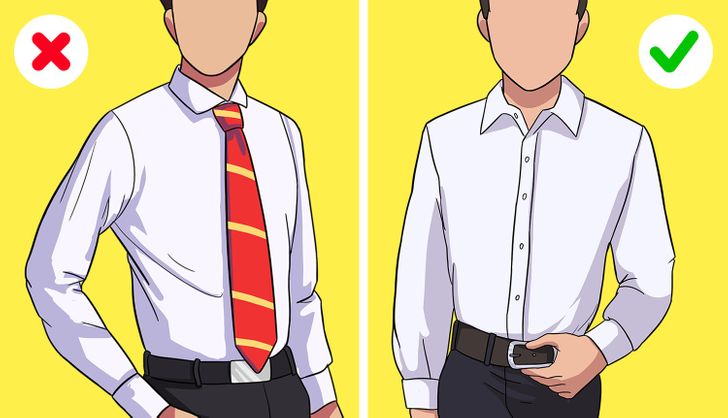 7. Your office shirt cleavage should not be deeper than 4″ from your collarbone.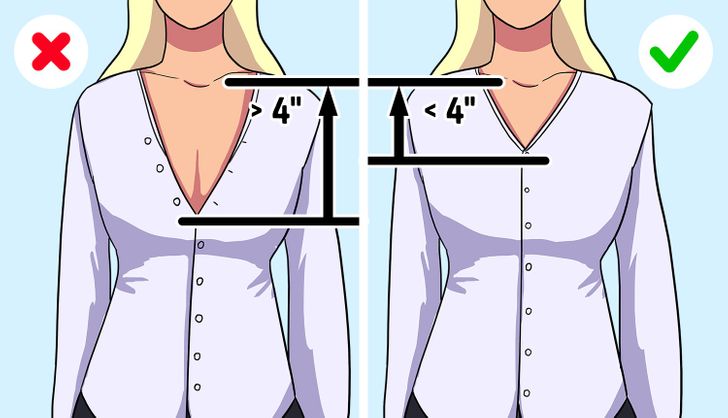 8. If you tucked in your shirt, you should wear a belt.