3. Cut The Rope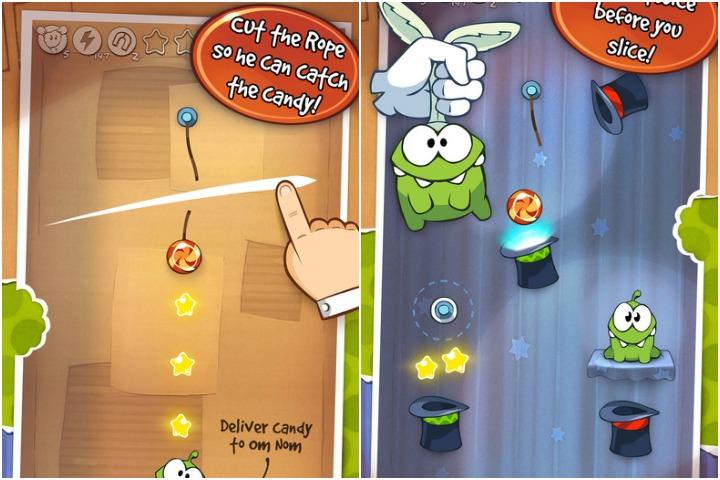 The famous app has 750 million downloads worldwide. The app has a physics-based award-winning game. Your toddler would love to win gold stars and discover hidden prizes. Unlocking exciting new levels is fun. The little monster in the game has only one request… CANDY!
Features:
The app features a cute green monster called 'Om Nom'.
Players cut dangling ropes holding candy. The goal is to make the candy fall into the monster's mouth while collecting as many gold stars as possible.
Seller: ZeptoLab UK Limited
Rating: 5 EDUCATION EDUCATION EDUCATION EDUCATION KIDS KIDS KIDS KIDS
Genre: Games
Compatibility: Requires iOS 6.0 or later. Compatible with iPhone, iPad, and iPod touch
Price: $1.99
Language: English, French, German, Dutch, Italian, Japanese, Portuguese, Russian, Korean, Simplified Chinese, Spanish
Download Link: Here
4.Wood Puzzle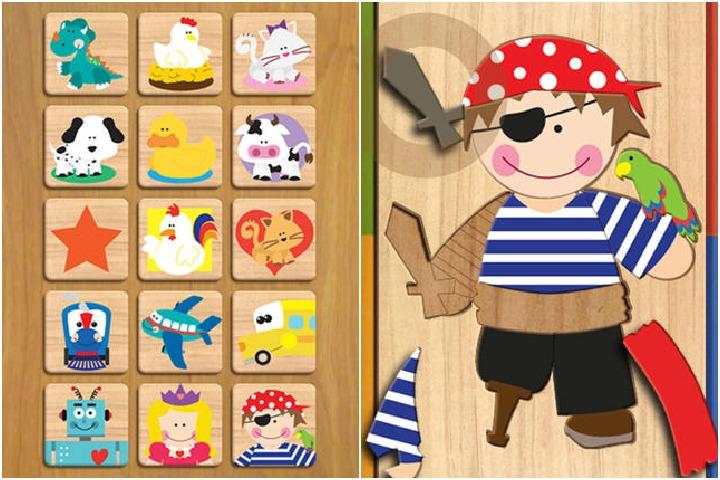 The game is fun, relaxing, and challenging. The app is designed to spend free time in a healthy manner. The game can make the toddler more intelligent and sensitive to colors and blocks. The Luck Dip of London-certified app is ten category seller in over 40 countries.
Features: EDUCATION EDUCATION EDUCATION EDUCATION KIDS KIDS KIDS KIDS
Featured as in-store demo in Apple stores, it is 'kid tested and mother approved'.
Rotation Off makes it easier for beginners to solve puzzles.
Rotation On makes the pieces rotate, making puzzles natural and realistic.
Baby mode is animated puzzles that help the little one understand solved puzzles.
Seller: Tropisounds Corporation
Rating: 4.5
Genre: Education
Compatibility: Requires iOS 5.0 or later. Compatible with iPhone, iPad, and iPod touch.
Price: $0.99
Language: English
Download Link: Here